#1 Dayton Industrial Painting Contractor
Ready for the best Dayton Industrial painting contractor, to take your industrial space to the next level? Contact HLE Coatings for your industrial painting needs.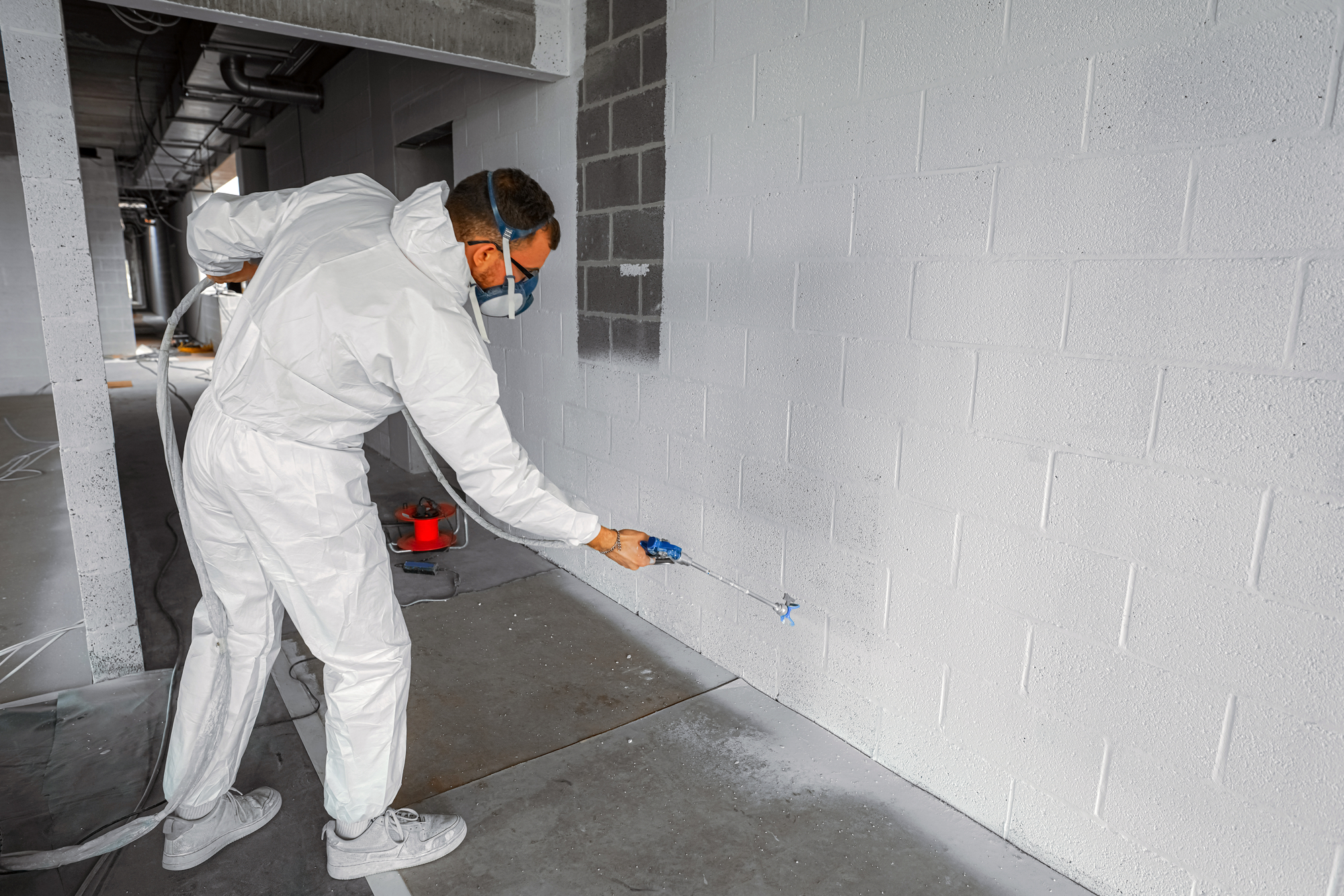 Industrial buildings require professional industrial painters that know how to complete every facet of your painting project. In addition, industrial spaces deserve high-quality paint and efficient services, allowing you and your workers to return to work safely. If you live in Dayton, OH, or surrounding areas and you're looking for industrial painting services, opt for a team with free estimates and workmanship warranties like HLE Coatings, the Best Dayton Industrial Painting Contractor, ready to provide the best painting services for every building.
Revamp your business or industrial building with high-quality commercial painting services.
Various Commercial Painting Services
HLE Coatings provides customers of Dayton, OH, and the surrounding area with high-quality commercial painting services. We know how important efficiency and safety are in industrial painting.
So, HLE Coatings guarantees high-end painting services for commercial spaces like retail stores, hotels, buildings, and offices. This includes painting the exterior and interior of any business space to provide the best ambiance, curb appeal, and working conditions.
Painting your commercial space is an affordable way to revamp your work area without the extensive time and costs of renovations.
New Paint for Your Industrial Building in Dayton, OH,
Industrial painting has its classifications that require professional painters. For example, specific industrial buildings have sorts due to different humidity levels, temperature differences, and corrosivity levels. Various surfaces also require specific paint depending on what material needs painting, like piping, machinery, and metal surfaces.
Since industrial buildings have specific needs and industry standards, you must hire professional painters to complete the job. HLE Coatings ensures your paint job aligns with the proper standards, withstands regular wear and tear, and boasts durability. Regardless of your industry, experienced industrial painters in Dayton, OH, know which materials and paints to use to ensure high-quality, long-lasting results that achieve your visual objectives.
Get a high-end exterior house painting service that goes above and beyond when you need residential services.
What Our Customers Are Saying
HLE Coatings LLC has been a huge asset to Family Violence Prevention Center! Their professionalism and detailed work is one of a kind! We worked with them last year and again this year, I the Operations Coordinator especially have, and I just love these guys! So very thankful for their work!
Nicole Bullock
Quick response on estimate which led to my project starting quickly. Mike and Shawn were both polite and professional. They got in and out quickly and everything looks great.
Katy Gilbert
I have used HLE coatings for both interior and exterior painting. They always do an amazing job and the painters are always on time, clean, and very professional. I highly recommend this company if you are looking for quality work at a fair price!
Andrew McCoy
Always Go for the Best Dayton Industrial Painting Contractor
Professional painters know how to tackle industrial painting in Dayton, OH, including the choice of paint and application for your specific needs. This way, your industrial building gets the paint job it needs ensuring durability and worth over time. So instead of searching for a company that does industrial painting in Dayton, Ohio, trust the experts at HLE Coatings to complete your paint job.
HLE Coatings' painting company provides high-quality industrial painting services to every customer. Other painting companies may not offer a 100% satisfaction guarantee and respectful and friendly employees like HLE Coatings does. In addition, our experience with industrial painting sets us above the rest, ensuring a job well done that aligns with industry standards.
Contact HLE Coatings by calling (937) 919-8250 for a free estimate. Let our trained team of high-quality industrial painters in Dayton, Ohio, complete your industrial paint job today!